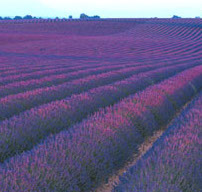 Lavender Reed Diffuser Oil
Lavender Reed Diffuser Oil

1

| Read all reviews
Price $7.50

7.50
Lavender Reed Diffuser Oil More Details
Lavender reed diffuser oil is a floral herbaceous refreshing aroma with pleasant balsamic woody undertone. Considered in aromatherapy to reduce stress, encourage renewal and regeneration is the best characteristic of lavender reed diffuser oil.
Reviews
Lavender Reed Diffuser Oil
1
|
Read all reviews
Featured positive reviews:
Lavender Reed Diffuser Oil
My favorite
11/30/2014
This is hands down the BEST lavender oil. It's a clean, fresh, calming, astringent scent - not sweet at all, just like the herb plants I grow. I have it in two places in the bedroom and also in the master bath. If you've never experienced the smell of true lavender, try a sample. Intoxicating!